Turbo and Manifold
This model of engine uses a Mitsubishi TD05H-16G turbo. The turbo was completely rebuilt and balanced. The turbo's exhaust housing was powered coated and the compressor housed polished.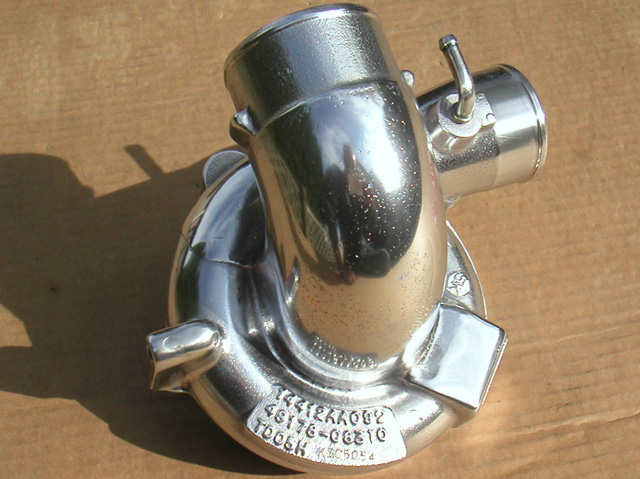 One of the obstacles in using the stock turbo was the lack of availability of stainless steel flanges. After spending far too much time looking for flanges, I decided to just make some. I started off by measuring out the dimensions and drawing the flanges in Autocad.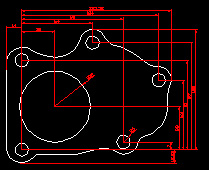 Then I took my Autocad files to a high pressure water jet cutter to get the pieces cut. The flanges came out great! I did a bit on wet sanding to give them that mirror finish look.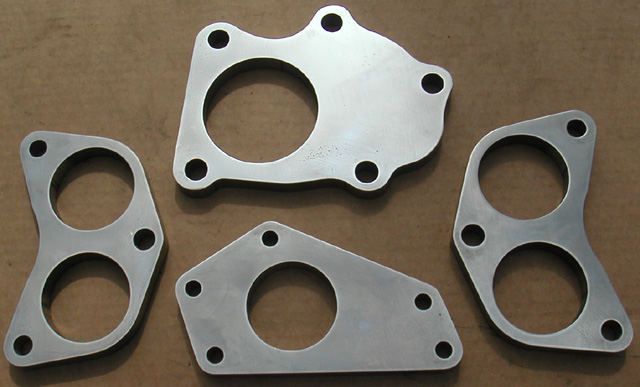 All the flanges are made out of 1/2 inch 304 stainless steel.
The exhaust manifold was fabricated out of very heavy gauge stainless steel pipes and tig welded. The turbo was relocated and moved as far away as possible from the van's firewire & gas tank. Here are a few pictures of how the manifold turned out.